November 14 - November 15, 2020
SIGN UP EARLY
​
Join us as we journey to a peaceful, quiet adventure away from the hustle and bustle of everyday life
for a weekend of personal & professional transformation. This year we will be entering into
shamanic consciousness and discover how the earth spirits can teach us about ourselves.
IMAGINE... a meeting place that provides all your needs and offers
you the opportunity to expand your life in many ways...
​
Our 2 Day 2 Night Retreat will leave you excited, provide healing moments,
expand your awareness and most of all, leave you refreshed and ready to face
daily challenges in a deeper more meaningful way.
​
A very mystical time is guaranteed for the "wondering" soul.
We will meet at 2pm on the 14th of November 2020
from my Temecula, California abode and travel to our location
arriving approximately 4pm and class ends by 8am on Monday the 15th of November
so you can plan accordingly arriving back in Temecula at approximately 10am on Monday the 15th
or you can stay as long as you wish and enjoy the area as you process your insights.
Translation. We meet Saturday afternoon.. We have ceremony Saturday night, Sunday class, Sunday
night Ceremony and when you awaken Monday morning a new day will begin as class ends.
​
Imagine a world, your world, brilliant and filled
with hope and beauty

and things just seemed to work for you.
A world where nothing is impossible, in fact
all things exist for your pleasure.
​
IMAGINE..it started out as a small idea in your mind...
and then it expanded in your dreams....
​
And Now Your Inner Quest Is Here.

We provide a fresh light organic meal Saturday evening & Sunday morning.
You are responsible for the rest. You help cook, clean, play!
​
​
What is The Retreat
2 DAYS & 2 NIGHTS OF TRANSFORMATION

A blend of ancient wisdom with traditional transformational tools.
​
This 2 day & 2 night outdoor adventure & experiential class will explore alternative realities as we blend the wisdom of shamanism
with modern knowledge. We will explore the ancient roots of man's arrival on this planet and what that means to us now.
The healer and the healed are constantly seeking new ways to work with the earth and incorporate
this sacred knowledge in their work. At the center you just need an open heart, mind and spirit. This alternative adventure
in consciousness will prepare one for a personal experience that will expand one's consciousness with the planet.
Your weekend journey will transform the way you interact with others and quite possible the way you view what you call reality.
​
​
WHO SHOULD JOIN THIS WEEKEND OF MIND SHIFTING
​
Anyone who needs a break from everyday stressors.
Anyone who needs a weeked to get grounded and find peace within oneself.
Those seeking an awakening and inner healing from life's challenges.
Anyone who is seeking a greater path of understanding on this journey of life.
This is for adult men and women who wish to discover their core in
an environment safe and conducive to that goal.
​
HERE'S WHAT TO EXPECT

~ Ecstatic states of consciousness
~ Hands on healing
~ Hypnotic Rituals
~ Working with energy fields
~ Energetic Nature of Man
~ Ancient Connections
~ Universal Truths
~ Medicine Wheel
~ Self-defense tactics
~ Mystical hypnotism
~ Wilderness walk
~ Drumming
~ Vibrational Healing

You'll participate in several self-healing rituals that every good healer needs to nurture their spirit!
Develop a greater appreciation for the ecology of the planet and your self as a caretaker,
which ultimately reflects in your work, your life.
​
​
A very mystical time is guaranteed for the wondering soul.
​
​
Sacred treats are provided in your fee. ​
​
​
SEE YOU NEXT AT OUR VISION QUEST!
This will be an outdoor experience. You will receive information
on all the items you will need to bring and what not to bring.
Meet in Temecula, California or you will receive directions one week prior
to the workshop. You will need a personal vehicle. If you want to explore
the desert on your own you will want a 4 wheel drive or mtn. bike or you
can hike as well.
​
EARLY RESERVATIONS ENROLLMENT IS OPEN
​
REGISTER NOW
​
I AM READY TO EXPAND
​
​
​
​
​
​
​
​
​
​
​
​
​
​
​
​
​
​
​
​
​
​
​
​
DONATE TO YOUR FUTURE AND RELAX INTO LIFE!
** Please note that you need to reserve early as we need to reserve our personal
seclusion early. NO ENROLLMENTS AFTER CLASS IS CLOSED. NO EXCEPTIONS.
All payments are non-refundable.
If you can not make it you will be credited for our next Retreat.
If you are not comfortable with participating in ceremonies with spirit helpers please do not sign up.
You will be required to fill out our application for acceptance into the program.
We reserve the right to refuse anyone to attend.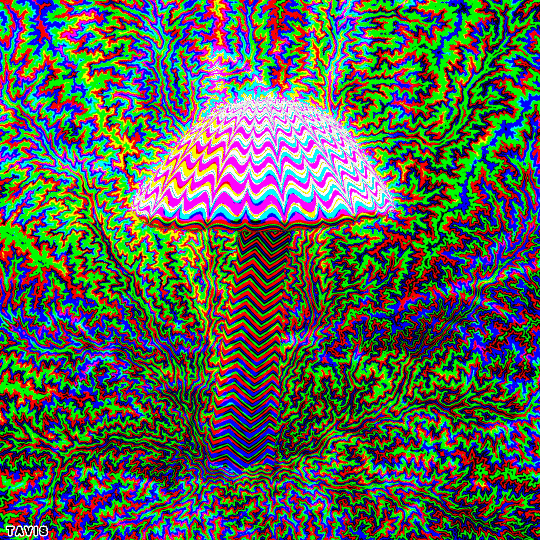 November 14, November 16, 2020